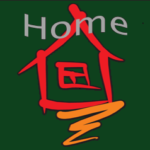 Do you want to relocate to Shanghai? Are you looking to rent an apartment a house or a villa  in a safe complex or in an expats popular area. If yes Home of Shanghai can realize your dream. HomeofShanghai Real estate is a Real Estate Consulting Company specializing in providing housing searching one-stop packages service and office solutions for foreigners and expats in Shanghai. However moving to Shanghai may be exciting , early days in China sometimes can be  daunting  for many foreigners. No matter you or me believe that to find the ideal place to live in shanghai  is the first step towards peace of mind when living in a new city. We strive to help you settle in quickly and ensure that you feel at ease in your new environment which will enable you to make the most of all that Shanghai has to offer. Feeling at home, comfortable and safe in your surroundings are basic human needs and we work to make your transition as smooth and hassle-free as possible.
Whether you are looking for an apartment or office to rent or if you need assistance with the whole setting up process, we are here for you. Not only do we help you with house or villa hunting, we also walk you through finding a new international school for your children with our comprehensive city orientation. HomeofShanghai caters to individuals as well as corporate clients and will find the rental solution that best fits your needs, and much more.
Our experienced English speaking consultants will provide you with an all inclusive housing service. Before we start looking at places to rent we will help you get to know Shanghai with our comprehensive orientation including potential schools for your children, clubs, associations of your interest, and more.
Even after you get settled into Shanghai, we will be there to ensure everything goes smoothly for you throughout your time in your new home.
From our office in Shanghai's Former French Concession we have an excellent overview over the development in Shanghai downtown and can provide you with valuable market knowledge and expertise. Established 10 years ago, we know our ways around Shanghai's housing market. Simply get in touch with us via phone, skype, email or wechat – or drop by our office and receive first hand information while having a chat with us.