New home sales rebounded to a two-month high in Shanghai last week as supply increased notably and prices continued to be stable.
Sales of new homes, excluding those built under the city's affordable housing program, jumped 50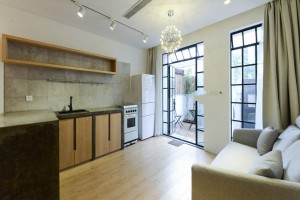 percent to 105,000 square meters during the seven-day period ending Sunday, the highest weekly volume registered since February, Shanghai Uwin Real Estate Information Services Co said yesterday.
"Home buying sentiment deepened across the city after the new home supply more than doubled from a week earlier," said Huang Zhijian, chief analyst at Uwin. "However, it's still too early to predict whether developers will offer discounts over the following weeks to further boost sales."
A total of 408,000 square meters of new houses, 90 percent of them apartments, were released to the local market last week, a surge of 136 percent from the previous seven-day period and also the highest in three months, according to Uwin data.
The average price, meanwhile, dipped 4.9 percent to 21,835 yuan (US$3,323) per square meter due to comparatively strong sales sealed at mid- to low-end developments.
"The majority of real estate developers still maintain firm prices despite sluggish sales recorded over the past two months," said Sky Xue, an analyst with China Real Estate Information Corp. "Companies which focus on the high-end market, in particular, seem to prefer to do little at the moment or just offer very small discounts, say between 3 and 5 percent maximum."
Hong Kong-listed China Resources Land Limited, a major real estate developer, said over the weekend that it plans to launch the high-end Century Park residential project comprising apartments and villas in outlying Jiading District around May. The project targets a selling price between 2.5 million yuan and 25 million yuan for each unit and the developer has no plans to offer notable discounts to lure buyers.