Studying in Shanghai gets more and more popular among Europeans and finding out how to study in China might be a difficult process for people who don´t know much about China or the Chinese language before they arrive.
This is a guide on:
– How to apply for a university in Shanghai
– Which universities are the best ones?
– What kind of grades do you need for the different (popular) universities?
Question
I have plans to go me to Shanghai to study a bachelor (in English) next year.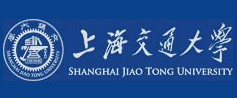 I feel that it is not enough info about the universities in Shanghai on the internet and many of the schools have websites with poor information.
Do you have any suggestions about which universities in Shanghai that are good/bad? How difficult is it to get enrolled in these schools? And have any of you studied in Shanghai before?
Those are the questions I am interested in getting an answer to.
I have no super grades from high school meaning that I don't have the highest expectations of getting into the very best university in China. But I have just done the TOEFL test they often demand for getting into a Chinese university and I am just waiting for the results. My English skills are very good, both oral and written.
The school that I'm most interested in so far is Donghua. Anyone know if it's difficult to get into their business bachelor degree?
This is how they answered me when I sent them an e-mail asking for my chances to start my university career at Donghua University:
The CIP programs are popular Among students due to its cutting-edge teaching concept. We will elect those who are excellent both when it comes to the academic area as well as in staff qualities. Please do present yourself as much as you can as the application materials are the first impression you give to us.
Donghua will in the near future to offer double master's programmes and I really want to participate in one of those.
Other schools I'm interested in is SUIBE, Shanghai University and SISU.
I was previously interested Jiao Tong, Fudan and Tongji, but these universities don't have any English-based bachelor degree I am interested in. I want to read either linguistics or business / international trade / business administration.
Answer:
Hello, and thanks for your question. I have only studied in Beijing, but I guess it´s pretty much the same
process all over China. My master degree is based on a double degree from both a European and a Chinese university – something that I see you want to do later on. Smart choice.
With that said, I'm no expert in Chinese universities, but I would definitely aim at Fudan and SJTU (Shanghai Jiao Tong) due to the fact that I have a lot of friends who have studied here.
You simply have to apply with your grades, your CV and motivation letter – and then hope for the best. Most of the official university websites are either in none or bad English, meaning that it would be very helpful if you had a Chinese friend that could help you out with the information.
Useful links that might help you:
– Jiaotong.
Jiaotong University´s official website.
– Fudan.
Fudan University´s official website.
– CUCAS.
An organization that helps you to apply for Chinese universities. Even though I suspect them to have a "management fee" if you use them, but I would say it is worth to have a look.
Video: Study in Fudan University
A small (commercial) video that illustrates the life of students in Fudan University, Shanghai.