HomeofShanghai
Your Trusted Real Estate Partner in Shanghai
__________________________________________________________________________________
Introduction
At HomeofShanghaiHousing we understand that relocating to a new country means so much more than simply finding a residence and unpacking.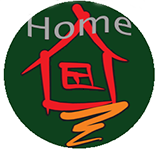 It means:
Leaving
Starting over
Adjusting to a foreign environment
Finding a new home
Finding a new school
Learning to live in an unfamiliar place.
Our service starts with a personal consultation to clearly understand our clients' needs and wants. Personal familiarization tours of Shanghai follow. Places of interest are pointed out at a leisurely pace. Arrangements are made to introduce hospitals, schools, school principals, clubs and associations. We will go out of our way to ensure that our client is comfortable in every aspect of day to day living in Shanghai.
When the client is ready, a portfolio of properties is carefully selected that meets all the strict requirements set by the Company and our client. W encourage them to take time with making their selection so that they can see a broad range of properties in order to make the right choice.
Process for a smooth & successful relocation
House Search and Orientation Service
The scope of services to be provided in respect of property information and orientation services shall comprise the following:
Orientation Service (Tailored to individual's needs)
Communication with employee at home country
Provision of relocation guide and other material suitable for the employee
An accompanied familiarization tour (pre- or post- move) includes detailed information on issues such as living conditions, residential areas, schools, goods and services, recreation and leisure activities, etc.
General city overview tour of popular expatriate areas
Overview of local bureaucracy requirements
Overview of local health and security issues
School information
Medical information
Banking information
Shopping information – visit supermarket/s and other shopping facilities (i.e. furnishings, appliances)
Automobile information
Information on recreational facilities
Expatriate network information
Information on pet importation
Information sources based on personal requirement
Settling-In Service (Tailored to individual's needs)
Move-in day assistance
General assistance with local purchase of goods and services (i.e. interior decorating, furniture purchase, appliances allocation, insurance, etc)
Assistance with automobile purchase/rental. If required make appointments and accompany the assignee to view.
Introduction to expatriate support groups
Introduction to clubs and associations. If required make appointments and accompany the assignee to view
Assistance with local banking facilities. If required make appointments and accompany the assignee to the bank
Assistance with I.D. cards application and driver's license formalities.
If required make the appointment and register the assignee.
School information/appointments and registration, accompany the assignee to the school
Assistance with identifying local medical facilities. If required make an appointment and accompany the assignee on a tour of hospitals
Assistance with securing a domestic helper
International community networks and registration. If required make appointment and accompany the assignee
Information and tour of recreation/leisure activities
Information on local law enforcement agencies
Continuous support throughout their stay
House Search
Contact and arrange with employee directly for the property viewing trip
Welcome kit provided which includes relevant reading material and related information on the host country
Provide overview of the general geographical area
Transport for tour of pre-screened/pre-selected properties with a local area expert. Itinerary to be based upon a confirmed and approved specification budget and guidelines.
Facilitation of the entire lease process. Negotiate rates and prepare lease documentation/contract based on client's requirements. Where appropriate use client's standard Tenancy Agreement. Facilitate the signing of the lease with the client and the provision of rental & deposit payment.
Collate all lease documentation and distribute to appropriate parties
Negotiate directly (or through a third party estate agent if appropriate) lease terms and conditions (such as break clauses, term, rent-free periods, rental, maintenance, repair and decoration responsibilities) relating to the Tenancy Agreement to client's best advantage
Advise on prevailing relevant residential market rentals
Provide a summary on the chosen property to be leased and the proposed terms and conditions of the Tenancy Agreement for approval; prompt issues that need to be noted and recommendation with reference to relevant market data
Ensure that all necessary works are carried out by the landlords of the premises in the offer letter before the handover date as stipulated in the Tenancy Agreement
Arrange and coordinate handover of the property
Prepare inventory inspection and complete appropriate documentation
Arrange for all utilities' connection or transfer
Provide same services as above for staff moving within Shanghai
Immigration(assisting in obtaining work and residence permits)
One stop service for relocation/relocation timetable process management
As a professional relocation company, we are experienced in organizing "look and see" trips for future relocation. We provide a timetable process management to insure that the "look and see" trip is efficient and allow you to have a complete understanding of your future relocation
Housing Portfolio Management
Property Operation
Arrangement of Security Deposits
Utility Connection and Deposits (if relevant)*
Redecoration/Appliances Purchase
Moving In/Moving Out (Handover)/condition schedule with the relevant documentation and photographic evidence
Follow Up with Defects
Change locks & make arrangement for keys*
Security and Safety Inspection
Repairs & Maintenance Responsibility*
Obtain multiple quotes for work to ensure competitive rates
Departure Service
Manage termination of lease
Disconnect/transfer utilities
Counsel is available to assignee on ways to minimize potential cleaning and repair costs
Complete coordination of repairs etc.
Refund and tracking of security deposit
Mail forwarding is handled (where available)
Tenancy Management
Transaction brief with client/occupant
Review all lease agreements (new /renewal)
Negotiate Lease Renewal/Termination where relevant
Issue Break lease Notices
Tenancy Complications: Assignments/Surrenders
Set up Tenancy/Deposit Register
Lease Restructure/Renegotiate Rents
Annual Budget Survey Report
Report based on information provided by HRs of key MNCs detailing their current expatriate housing budget. This assists a company to benchmark their expatriate housing budget and compensation policies
Fee Schedule
HomeofShanghai will receive fees from the landlord (LL Fee) and will provide client's company with the services without charging other fees. For avoidance of doubt, the fees received by HomeofShanghai from the landlord include without limitation the costs of the following services, except for the service rate of which is specified below:
Agency Service Costs (1st Tier Cities: Shanghai & Shanghai)