So, which district is best?
There is obviously no 'best' district – each offers their own special features, advantages and disadvantages. So in order to understand the differences some research and a personal visit are important.
The Former French Concession
The area of Former French Concession is a narrow (approximately 1.5km wide) corridor stretching East to West across the Luwan and Xuhui district. As the name suggests the area was under French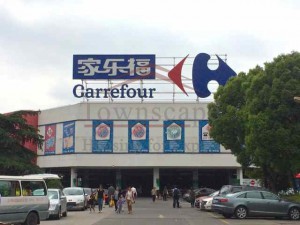 administration during Shanghai's "wild days" in the 1930s and is now also known as Frenchtown.
(Note: the French, same as all other Colonial powers, did not actually own the lands as with other colonies, but were "given" the right to administrator the district under their own rules – hence Concession.). The Former French Concession is now a highly sought-after residential area
for expats who want the convenience of the city, but also enjoy the romantic ambiance of "old shanghai". This area has a large range of low and high-rise apartments, but is in particular famous for its restored colonial properties. The former French Concession has seen an influx of boutiques, galleries, stylish bars, coffee shops and restaurants in recent years, making it ideal for young couples and singletons.
       Advantages of living in the Former French Concession (Xuhui and some of Luwan):
·        Plenty of quiet, tree-lined streets
·        Suburban live in downtown location
·        Great bars, restaurants and boutiques
       Disadvantages of living in the Former French Concession
·        The attractiveness of the area has resulted in higher rental and purchase prices