Serviced apartments in Shanghai are apartments available both for short- and long-term rent that are located in a high-risen tower in downtown Shanghai. They are recognized by the high service level that are similar to five star hotels, such as housekeeping, concierge, food ordering service, bedsheet and towel cleaning etc.
You will literally feel like living in a hotel if you decide to get an apartment in a serviced apartment. However, there are different price levels that you can choose from in Shanghai. Some of the serviced apartment compounds are so luxurious and well-equipped that all you need is a suitcase and everything else is provided.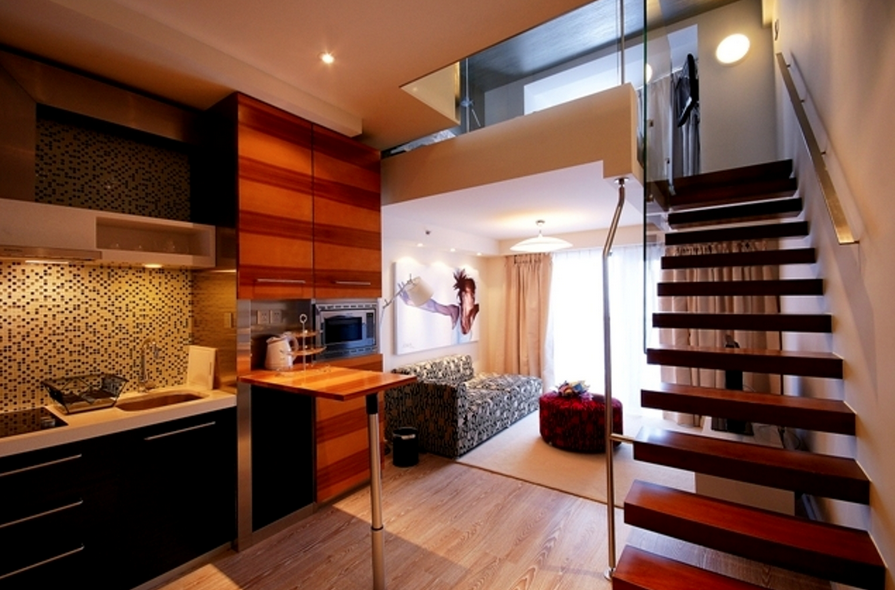 As you can see, the serviced compound apartments are luxurious decorated with western-styled furniture, which make them popular among foreign expats. Many multinational companies almost give their foreign employees orders telling them to live in such apartments due to the resemblence of their usual "home living" back in America or Europe.
In addition to the furniture, a lot of your neighbours will be foreigners. Living in an international community downtown in one of the hottest cities in the world might be a good solution for many western people.
Help getting a serviced apartment?
We can help you finding a serviced apartment in Shanghai. In fact, we cover 97 % of the Shanghainese real estate market and are proud to service a lot of customers every month that want such an apartment. Please contact us through our contact page if you have any questions or want us to work for you.
It´s free and completely noncommittal.