Description
Green Court Service Apartments is a luxurious apartment compound in central Shanghai. Just a few blocks away from People´s Square, you will be living in what is called "downtown Shanghai". This is definately one of the best places to settle for an expat in Shanghai.
The compound is well-equipped with great facilities, amazing infrastructure opportunities and 24 hour support management with English speaking staff.
More than 2000 families from sixty different countries have settled in Green Court Service Apartments since it was built, which creates an amazing expat-friendly and multinational community.
The compound is close to things such as People´s Square, Shanghai Museum and Shanghai Music Hall.
Two different metro station with different lines are available in a short walking distance.
Facilities
Tennis Court
24/7 management and service staff
Gym court
Satellite TV with international channels
Study room
Yoga classes
Safe deposit
Excellent wifi
Fully-equipped Western-styled kitchens
Apartment types
One bedroom apartments

Square meters available: 75
Price per month: 18,000-20,000 ¥
Two bedroom apartments
Square meters available: 160
Price per month: 30,000-32,000 ¥
Three bedroom apartments
Square meters available: 200
Price per month: 45,000-48,000 ¥
Gallery
Map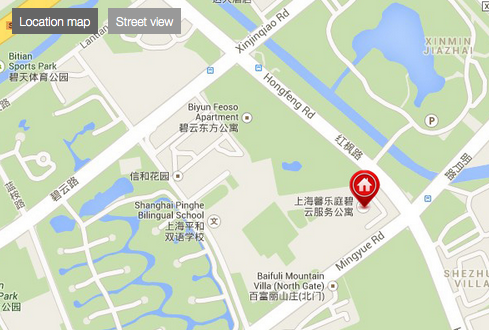 Contact us to get up-to-date information about available apartments in this compound: