Description

Territory is a compound in Shanghai located nearby Nanjing Road West – a very popular area among international companies. You can also find popular commercial buildings such as Shanghai Centre and Plaza 66 in the area. The compound contains a total of 559 apartments spread out on six tall-rised buildings.
The common area consists of a big garden and some relaxed surroundings perfect for families who want to take a day off and relax.
Territory compound is a very good choice for expats coming to Shanghai. The compound is not only nearby West Nanjing Road, but also to Hengshan Road and the world famous car-free tourist area Xintiandi.
Facilities
Satellite TV with international channels
Pool table
24/7 service management
Tennis table
Good equipped gym
Apartment types
Two bedroom apartments
Square meters available: 140-175
Price per month: 17,000-22,000 ¥
Three bedroom apartments
Square meters available: 150-200
Price per month: 19,000-24,000 ¥
Gallery
Map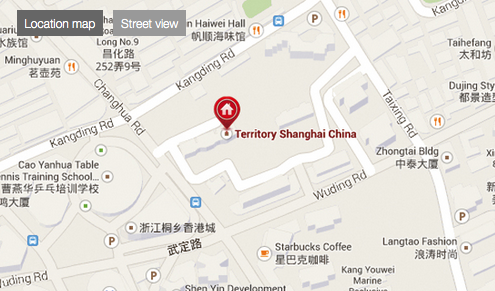 Selected apartments in Territory Shanghai
list_items_by_id type="properties" ids="10038, 10043, 10042″ number="3″ rows="1″[/list_items_by_id]
Contact us to get up-to-date information about available apartments in this compound: