Price level for an apartment in Shanghai
I have been living in Shanghai for two years now and have moved three times. The reason why I have moved so frequently is not because of bad standard or that I was unlucky with my roommates, but I simply just wanted to live in some different areas in Shanghai.
I simply believe that the price level for apartments are the same as in my hometown Oslo. But if you live a bit outside the city centre, the prices are more affordable and student friendly. However, I am an expat and was given a budget from my company that I could use for a nice apartment downtown.
French Concession
My last apartment was a 90 square meter big apartment in the French Concession area – an area that is perfect for expats moving to Shanghai. I paid 4000,- RMB for this apartment and my boyfriend did the same, so the total cost of the apartment was at 8000,- RMB.
If you want an apartment in Shanghai, please contact us in the contact form underneath and we will provide you with some alternatives!
I was a bit shocked how much it costed to have a good location in Shanghai compared to other cities. There is a very close correlation between price and central location for apartments in Shanghai.
Puxi versus Pudong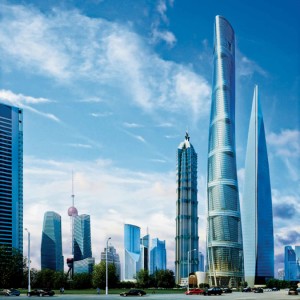 The prices for food and clothes are cheaper than in Norway, which makes it more economically convinient to live in Shanghai – but the rent is around the same. However, it is hard to determine what should be called "the city centre" in Shanghai. If you are a young expat that wants to live "where everything happens", you move to Puxi. If you are a family looking for a good property in relaxed surroundings, checking out apartments in Pudong would not be a bad idea.